~ Think in Rhyme ~

Pocket Poems

Pop a poem in your pocket:
something funny,
something sweet,
something cheerful,
something prayerful,
something cute
or something neat.
Pop a poem in your pocket;
make it different every time...
free verse, hymn or little jingle,
haiku, sonnet, psalm or rhyme.
Pop a poem in your pocket
with a little thought and care...
then, when you meet up with others,
pull it out to read or share!

----------------------------------------------
© 2016 by Sarah M. Menkin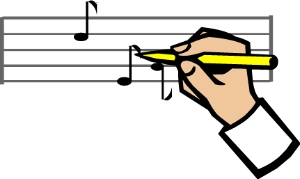 2/28/21 update: Welcome to all who have come to check out Think in Rhyme for the first time or are checking in to see if there is any "news" on the Unblog... just a quick update. Due to medical issues that include recent VP shunt surgery (Sarah), we are pausing printing at this time. Please know that you remain in our prayers as you look around the website and find a few years of Think in Rhyme Newsletters....If you have a reprint question, or any concern, feel free to send an email: thinkinrhyme@gmail.com All the best!