~ Think in Rhyme UnBlog~
March 6, 2019 - A couple of "reruns" of poems from past years...for reflection in this holy season of Lent...
Little Lenten Prayer
Fasting
You ask me to deny myself,
take up my cross each day,
please satisfy my hunger, Lord,
along this Lenten way.
Almsgiving
To you who offer Life to me,
I simply offer all,
please help me share with those in need
in answer to your call.
Prayer
You prayed so earnestly, dear Lord,
in trusting agony,
please let me join you in that prayer
when facing Calvary.
Simple Lenten Prayer
Jesus, when my faults are many
and my failures show my pride,
help me turn in true repentence
from the sins I'd like to hide.
In your mercy, Lord, receive me,
lowly, poor and humble One.
Help me find in You my courage,
as I pray, "Your will be done."
Lenten Offering
If I say, "I offer all, Lord,"
but I'm not sure how to give it,
will you listen to my prayer, Lord,
and come close and help me live it?
As I bring my humble offering,
will you take it and remold it?
Lord, my life is yours, my future,
please direct it and unfold it.
 

NOTE: Unless otherwise noted, all poems are written by me (Sarah M. Menkin) and are copyrighted.

If you wish to make copies of this page for personal use or for giving out to a few (up to about 20) friends, please go ahead - no need to ask me (though I would enjoy knowing where the poems are being sent and enjoyed!)

Please feel free to send a link to this page to everybody on your email list! The more, the merrier...

For other uses, please check with me first.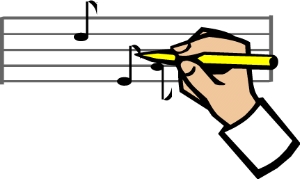 If you would like to receive the Think in Rhyme newsletter by e-mail or by postal mail, please send me a quick note: