~ Think in Rhyme ~
Poems
September 2019: Children's Poem and Activity
September 2019: Haiku
September 2019: Religious Poem
Summer 2019: Haiku
Summer 2019: Haiku
Summer 2019: Religious Poem
Summer 2019: General Poem
Summer 2019: General Poem
Summer 2019: Activity
Summer 2019: Children's Poem/Activity
June 2019: Haiku
June 2019: Religious Poem
June 2019: Children's Poem
June 2019: Poem/Activity
May 2019: Haiku
May 2019: Religious Poem
May 2019: Children's Poem
May 2019: Poem/Activity
April 2019: Haiku
April 2019: Religious Poem
April 2019: Poem/Activity
March 2019: Haiku
March 2019: Religious Poem
March 2019: Poem/Activity
February 2019: Religious Poem
February 2019: General Poem
February 2019: Poem/Activity
January 2019: Religious Poem
January 2019: General Poem
January 2019: Poem/Activity
January 2019: Extra Poem
December 2018: Religious Poem
December 2018: General Poem
December 2018: Activity
December 2018: Children's Poem
November 2018: Religious Poem
November 2018: General Poem
November 2018: Thanksgiving Poem & Activity
November 2018: Children's Poem
October 2018: General Haiku
October 2018: Religious Poem
October 2018: Children's Poem
October 2018: Activity Page
September 2018: Menkin Family Poems: Time
September 2018: Children's Poem
September 2018: General
September 2018: Activity Page
Summer 2018: Children's poem & activity
Summer 2018: Pre-K Children's poem & activity
Summer 2018: Religious haiku
Summer 2018: General poem 2
Summer 2018: General haiku
Summer 2018: Religious poem
--------------------------------------------------------------------
June 2018: Religious poem
June 2018: General poem
June 2018: Children's/Family poem & activity
May 2018: Religious poem
May 2018: General poem
May 2018: Children's/Family poem & activity
April 2018: Religious poem
April 2018: General poem
April 2018: Children's poem & activity
March 2018: Religious poem
March 2018: General poem
March 2018: Children's poem & activity
February 2018: Religious poem
February 2018: General poem
February 2018: Children's poem & activity
January 2018: Religious poem
January 2018: General poem
January 2018: Children's poem & activity
December 2017: Religious poem
At times it seems that world news is increasingly full of woe. Our haiku for December reminds us of the source of our hope.
December 2017: General poem
Many beautiful quilts are made by industrious and talented people who spend time producing bright and beautiful works of art during these gray winter days. "The Quilter" is a tribute to Norma, and all the other loving, caring quilters who generously share their talents with those around them.
December 2017: Children's poem & activity
We have juncoes, sparrows, chickadees, blue jays, mourning doves, and more... bright feathers and cheerful chirps remind us of how much our tiny friends depend on the seed and suet we put out for them during the long, cold Maine winter. What kinds of birds come to your feeder?
November 2017: Religious poem
November 2017: General poem
November 2017: Children's poem & activity
October 2017: Religious poem
October 2017: General poems
October 2017: Children's poem & activity
September 2017: Religious poem
September 2017: General poem
September 2017: Children's poem
September 2017: Children's activity page
Are you looking for poems from before September 2017? Please contact me: thinkinrhyme@gmail.com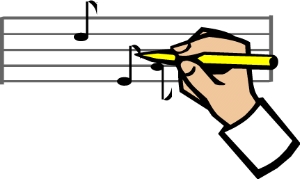 If you would like to receive the Think in Rhyme newsletter by e-mail or by postal mail, please send me a quick note: